Total Care Primary Care – Cedar Park East
Clinic Address
2800 E Whitestone Blvd Suite 123 Cedar Park, TX 78613
About clinic
If you hate going to the doctor you're not alone. Most people do. But you're about to have a totally different experience. All you have to do is stop by our convenient Cedar Park location. You can feel confident that you'll be heard and understood.
Obviously, we respect your time. Sure, our waiting room is awesome, but chargers, snacks, comfy chairs, and sports channels don't make up for lost time. Your appointment begins exactly when we say it will.
We're located near the corner of E. Whitestone Blvd. and W. Palmer lane. We're convenient to Hwy 183 A.
We're even convenient to several other places that can help you protect your health. For example, we're just 7 minutes away from Gold's Gym, just 9 minutes away from Heroes Crossfit, and less than 15 minutes away from Austin's Title Boxing Club North. There are two martial arts schools less than 3 minutes away from our office, and several more options are less than 15 minutes away.
If you prefer to go outdoors you could take advantage of several of the walking trails that are within range as well. The 183 A Shared Use Trail gets high marks for being a clean, pleasant place to walk. The Brushy Creeks Greenbelt is also worth a try. Feeling a bit more adventurous? Take a trip to the Buttercreek Cave Preserve and enjoy walking around our local cave network, or hit the Brushy Creek Greenbelt with your mountain bike.
There are also a plethora of healthy food options nearby. Poke Fit is our personal favorite: it's hard to beat a Hawaii-inspired bowl of sushi, veggies, rice, and sauce. You can build your own so you're guaranteed to always get what you like. Vitality Bowls and Flower Child are two other great options. And there are a couple of healthy food groceries nearby, including the farmer's market.
However you choose to support your health, we support you. Whether you just want to get a physical to check problems early or have serious health concerns, we're here for you. Call our office to make an appointment today so we can show you exactly what makes Total Care Primary Care different. With our help, you might never dread going to the doctor's office again.
Phone Number
(512) 488-5314
Call
Hours
Monday 08:00 AM - 05:00 PM
Tuesday 08:00 AM - 05:00 PM
Wednesday 08:00 AM - 05:00 PM
Thursday 08:00 AM - 05:00 PM
Friday 08:00 AM - 05:00 PM
Saturday (closed)
Sunday (closed)
I honestly cannot believe how easy it was to get an appointment and get signed up in their system! I was able to schedule and appointment same day online and was able to get signed up 100% from my phone. This experience was unlike any doctor's appointment I have ever had. I have already recommended Total Health to friends and family.
Mary. M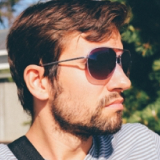 I had an excellent experience! It was quick and easy to make an appointment online. The office was clean and comfortable and the staff was friendly and attentive. I got feedback via text which was very convenience. I highly recommend visiting for your healthcare needs.
Mark B.
Total Care is the best! As a new patient they made it super easy to get in and out and provided me with results I needed almost instantly. Can't thank them enough for fitting me in on short notice. Glad to have Total Care's around the corner from where I live. I will definitely be back when health services are needed and would recommend to everyone!
Robert M.
What Patients Are Saying
The quality of your care is our highest priority, and we're dedicated to giving you the best experience possible. If you're ever unhappy with our care, please let us know and we will work hard to make you happy. If you want easy access to health care and a practice who really knows you, you're going to love Total Primary Care. We've created a new primary care experience that is focused on keeping patients healthy. We believe it will be different than what you've experienced before.
Use the online booking engine to secure your appointment
BOOK APPOINTMENT