Flu Shots Available
Fight The Flu.
Protect yourself and your family from the flu.

Total Men's offers FREE flu shots (with insurance). Schedule yours today!
No Cost
Flu Shots are free with most insurance. Schedule your appointment today.
Quick and Easy
Our team makes it quick and easy to receive your flu-shots in minutes.
Stay Safe
1 in 5 people get the flu each year. Keep you and your family safe by getting your flu-shot today.
Get Your FREE Flu Shot Today!
No Insurance? No Problem. Self-Pay Flu Shots are $25.
Book Now
Great and quick service. The staff is very professional, friendly and happy to answer any questions.
Angel F.
Total Care Patient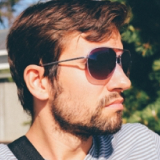 All of the staff was very friendly and helpful. I went in without an appointment and was able to be helped immediately. I would recommend coming here to anyone, and will be coming back!
Andrew R.
Total Care Patient
The office was sleek and modern but still comfortable. Everyone that I met with was friendly, attentive and efficient. I'm very happy to be a patient and don't plan on changing providers anytime soon.
Sonny B.
Total Care Patient
Medical Care For Everyone.
The quality of your care is our highest priority, and we're dedicated to giving you the best experience possible. If you're ever unhappy with our care, please let us know and we will work hard to make you happy. If you want easy access to health care and a practice who really knows you, you're going to love Total Care Primary Care. We've created a new primary care experience that is focused on keeping patients healthy. We believe it will be different than what you've experienced before.
Use the online booking engine to secure your appointment.
BOOK APPOINTMENT