Sick Visits Available
Not Feeling Your Best?
Let us help you get back to feeling normal.

Just walk in, or schedule a same-day appointment online. We're here to help you get better!


Fair Price
We're affordable and fair – $149 for your first visit and less for your follow-ups.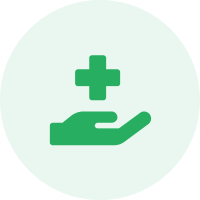 Judgement-free
We'll work with you to understand your medical history and get you the treatment you may need.
Expert providers
All of our board-certified providers lead the way in health treatment and diagnosis. We only hire the best to help you care for your mental wellbeing.
Streamlined service
Modern healthcare means online booking, telehealth appointments, and easy access to your labs.
Fully compliant care
Compliance is key. We strictly follow regulations set by the DEA, medical directors, and medical board every step of the way.
Direct communication
We're here when you need us. Contact our care team any time and get a response within minutes.
Medical Care For Everyone
The quality of your care is our highest priority, and we're dedicated to giving you the best experience possible. If you're ever unhappy with our care, please let us know and we will work hard to make you happy. If you want easy access to health care and a practice who really knows you, you're going to love Total Men's Primary Care. We've created a new primary care experience that is focused on keeping patients healthy. We believe it will be different than what you've experienced before.
Use the online booking engine to secure your appointment
BOOK APPOINTMENT